Testing is available through CLX Health's TrustAssure™ Global Testing Platform for international travelers in the New York tri-state area who will need to complete COVID-19 testing prior to travel.
Appointments can be scheduled online and are available at dozens of Acutis-partnered pharmacy locations throughout New York and New Jersey, with results being delivered directly to patients as soon as they are complete.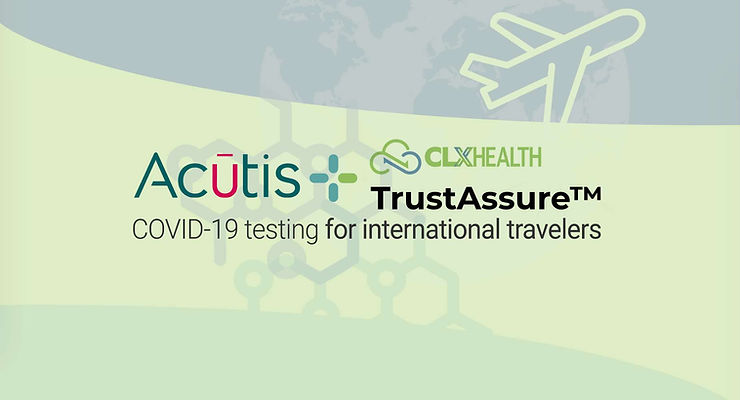 Acutis Diagnostics, an innovative biosciences organization and one of the first laboratories to begin testing for COVID-19 during March of 2020, and CLX Health, a developer of cloud-based solutions to manage the COVID-19 testing ecosystem through its TrustAssure™ Global Network, announce a collaboration to provide last-minute access in the New York tri-state area to COVID-19 PCR testing that is required for international travelers departing from the U.S.
Utilizing TrustAssure's online Global Testing Platform, travelers are able to schedule PCR tests appointments instantly and will receive results ahead of their flight. Once their flight is booked, travelers are able to simply search and secure appointments at convenient testing locations throughout New York and New Jersey. From the point of test collection, results are typically returned in about 24 hours, with expedited testing options available that yield results in as few as 16 hours.
Once the molecular test is conducted via the Acutis Reveal™ COVID-19 test, the patient will have immediate access to their results in Acutis' secure online portal. Simultaneously, with a negative COVID-19 result, their airline will be informed instantly of their passenger's proof of health status and ability to fly through a TrustAssure ReadyToFly message. Several global airlines, including Delta and United, use TrustAssure Global Testing Platform to offer their passengers a seamless option to meet testing requirements for international travelers.
"As we enter this next phase of the COVID pandemic, the need for fast, high-quality testing that can detect the presence of variants of concern has never been higher," said Jibreel Sarij, CEO of Acutis Diagnostics, Inc. "Even though we are seeing increases in positivity, there has been a demonstrable increase in the volume of air travel. It is therefore key to have an effective testing program that can provide COVID results in an accurate and expeditious manner. In addition, travelers need to have access to multiple locations so that testing can easily be completed. Acutis is proud to partner with TrustAssure to provide our Acutis Reveal™ SARS-CoV-2 PCR testing available at more than two dozen convenient locations in the New York Metropolitan area."
"The TrustAssure platform offers consumers access to the latest testing location data around the world. We have a directory of more than 15,000 verified COVID-19 testing sites worldwide and are excited to be adding Acutis' key locations serving travelers from New York and New Jersey to help meet the demand for testing in this important region as travel increases in the coming months," said Bob Fleury, Global Lab Director for CLX Health. "We are committed to working with our partners to provide customers with easy solutions to meet testing requirements and ensure a safe travel experience."
About CLX Health / About TrustAssure™
CLX Health, a privately and wholly-owned SiriusIQ company, delivers a clinically sound, cloud-based, multi-stakeholder solution which manages a Covid-19 testing ecosystem of physicians, clinics, hospitals, laboratories, and consumers. CLX Health's TrustAssure™ Global Network of Covid-19 testing partners and providers offer over 5,000 locations across the United States and greater than 15,000 locations in over 81 countries worldwide to support various "ready to" solutions for work, entertainment, and travel-related engagements.
For more information, please visit www.trustassure.com. Full press release available here.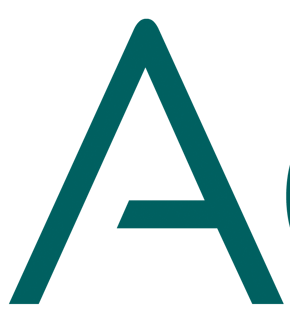 Acutis
Our team of scientific experts is here to help you understand the trends in infectious disease, clinical toxicology, and Biosciences that are happening in the world.